Carolinas Photo Booth Rental
CAROLINAS PHOTO BOOTH RENTAL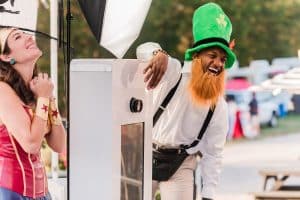 Amazing photography! Tons of personality! Event entertainment! We offer photo booths, selfie booths and roaming photography with instant sharing, instant prints, and custom design layouts. Let us entertain your guests while providing them with great memories and a photo memento. We're the perfect addition for all corporate events, parties, weddings and fundraisers.
Customize Your Photo Booth Experience:
It's all about the experience! We work with our clients to choose the photo experience that's best for their type of event, number of guests, floor plan and budget. The client determines how their photo booth experience will look for their guests with custom design on the prints, and branding screens, green screen options, branded skins on the photo booths and of course – THE PROPS!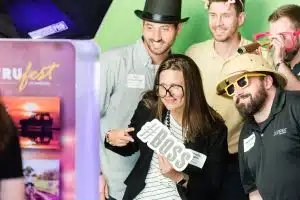 "Joy Squad was great! We enjoyed the fun they brought to our company event bringing out the smiles and laughter for all. I would definitely have them back for future events!"
Corporate, Small Business and Non-Profit Organizations – Joy Squad is here to represent your brand and message.
Joy Squad creates a memorable connection between guests and your company, providing a fun experience and a branded photo they want to share on social media. Your brand on their page with their smile! All of our focus is on creating the most satisfying experience for our clients. Joy Squad does not promote ourselves at your event – we represent you and your brand with big smiles and lots of enthusiasm!
The most fun your guests will have at your wedding – A Joy Squad Wedding Photo Booth!
While you're taking hundreds of photos with your photographer and greeting your guests, your friends and family can be having a blast creating memories of their own. Not only do your friends find the photo booth entertaining, but they also are creating an amazing gift for you – a wedding photo scrapbook. Joy Squad provides the book, metallic pens, embellishments, and an extra Squaddie dedicated to creating your wedding scrapbook. An extra copy of every photo goes in the book and you get it that night!